Which Riverdale Character Are You?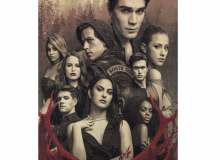 You will be given 10 questions to find out which Riverdale Character you are. Your results will show at the end of the quiz. Once you have finished press the end button.
I hope you enjoy the quiz and make sure to answer all questions. FYI I got Cheryl Blossom. Hood luck. Also don't forget not to skip any questions. Pick whatever suits you best.