Which MHA male student likes you?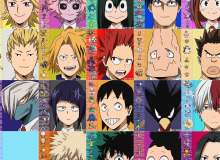 This quiz only actually has six options: Deku, Kirishima, Bakugo, Tailman, Todoroki, and Tenya Lida. That's it. Good luck. I tried to make it not-obvious.
I don't really know what to put here. I just want to finish this but it's making me write so much and I just want to stop someone please help me. It keeps asking for more...
Created by: Quendem