Which Latin Case Are You?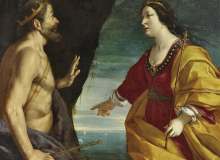 So you want to know what Latin Case you are. You've come to the right quiz. Each Case has a unique place in the Latin language. Take the Latin Case Quiz to find out which Case most closely matches your personality.
Case is a special grammatical category of a noun, pronoun, adjective, participle or numeral whose value reflects the grammatical function performed by that word in a phrase, clause or sentence. In some languages, nouns, pronouns, adjectives, determiners, participles, prepositions, numerals, articles and their modifiers take different inflected forms, depending on their case. As a language evolves, cases can merge (for instance, in Ancient Greek, the locative case merged with the dative case), a phenomenon formally called syncretism.