Which is your TRUE Elemental power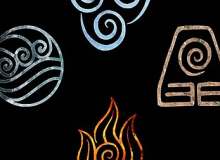 Greetings young traveller! You have wandered far from your village, have you not? Seeking what I wonder... Ah. I see. Well, come with me, to the Pedestal of Secrets, and we shall unlock the power within you...
G'day. Wow! Your actually reading this! Anyway, a few pointers. -The last question does not affect your score -The results are not your exact personality; they are only a part of it, given by your powers -I didn't add many elements, only four basic ones -Have fun, comment, and rate!!!