Which Hybrid House Are You In?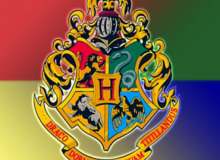 You know your Hogwarts House by now, but do you know your Hybrid House? Let the Hybrid House sort you into two Hogwarts houses. This means the houses you get are the two you are similar to!
You can be placed into Slytherdor, Slytherclaw, Slytherpuff, Ravendor, Ravenpuff, or Huffledor. Though none of you guys care, I am a VERY proud Slytherclaw, my original house being Slytherin, hence the username, Still_Slytherin.7572.
Created by: Still_Slytherin.7572