Hogwarts House Sorting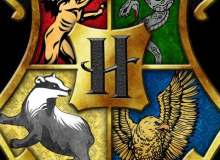 This is a Hogwarts House Sorting quiz, to help you find out where your personality traits and strengths land you. Are you a Brave Gryffindor, a Loyal Hufflepuff, an Intelligent Ravenclaw, or an Ambitious Slytherin?
Each house has their own pros and cons, but all are unique and equal. Have fun taking this quiz, I know I had fun making it! If you have any criticisms afterwards I would love to hear them, all feedback is appreciated and welcome.