Which Harry Potter Creature would you own?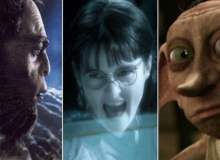 Ever wondered which Magical Creature from the wizarding world would be attached to you? This is the quiz for you! Will you have a sneaky Cornish Pixie? Or would you be friends with the great and loyal Hippogriffs?
Some of the questions are used from the Pottermore Hogwarts House quiz! So if they're familiar that's why! It also tells you your possible hogwarts house but that aspect is not too reliable so don't worry.