Which Harry Potter character are you?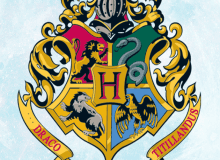 Who are you from Harry Potter? Hermione? Harry himself? Ron? Cedric? Or perhaps Cho? Or Luna? Find out here! There will be some repeated questions, it's way too hard to choose!
Let's rock and roll-please be completely honest, if you get someone you don't like, sorry, but your characteristics are most close to that person. Here we go!
Created by: Anonymous