Which Creepypasta Are You? (EXTRA Rare Edition!)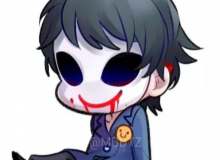 Hi guys! Froggy here! If you have been keeping up with all my quizzes, you may have done the "Which Creepypasta Are You? (Uncommon Edition!)" . This time, I'm doing EXTRA uncommon Creepypastas.
By uncommon, I mean that they are hardly mentioned and people don't usually know who they are. So, anyways, also, please don't hate on any of the answers. I just try to make them interesting. Now ANYWAYS, have fun!!!