Which Creepypasta Are You? (Uncommon Edition)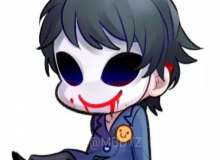 Hello. Froggy here. Welcome to the quiz where you can find out which uncommon Creepypasta you are. By uncommon I mean that they are not mentioned as much as others such as Jeff or Eyeless Jack.
I'm so excited to show you guys this quiz I worked so hard on. And also, please don't hate on me if any of this is cringe! Now, without further ado, let's start this quiz!