Which 2019 Special Run Are You?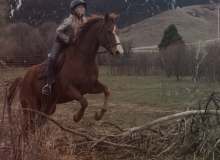 Welcome to my quiz, in this quiz there are fifteen questions, and you will find out which special run from Breyerfest 2019 you are, or, which one you should try to find!
If you didnt go to Breyerfest, maybe look up for example... "Quill Breyerfest 2019" to find out what you look like as a special run, Hope you enjoyed!
Created by: Breyer Quizzing