What Undertale Character Are You ?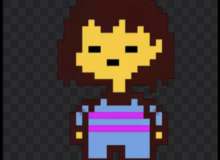 Undertale Is A Game By Toby Fox. You Can Get It From The Switch Or Something Like That. Explore And Find Secrets About The Underground And Have Lots Of Fun!
You Can Befriend Monsters From The Game Or Kill Them... You Can: FIGHT , ACT , ITEM , Or SPARE. Find The Secrets Of The Underground From Snowdin To The Barrier! Have Fun With My Quiz !