Which Undertale Character are You?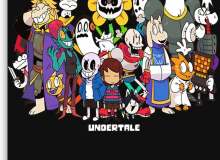 Hello Undertale fans!!! This is a simple quiz that determines which Undertale boss you are. I only did 7 out of the many characters in Undertale, and this is my first quiz, so please don't judge me. If you are unfamiliar with Undertale and/or have not played it, I would avoid this quiz.
I might be doing a Deltarune character quiz soon, so look out for that. If you have suggestions for characters for that please put them in the comments if you can.