What Type Of Dragon Are You?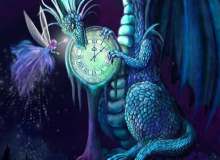 Hello! Welcome to my quiz. This is a dragon quiz. Usually I only do nice magical creatures quiz but someone in my other quiz said DRAGONS RULE. So I made a dragon quiz for them. I hope it makes him happy.
This quiz is the best! There is also a roleplay in this quiz. It is about a dragon who was invited to a flying contest. You are the dragon! Also the results are Water Dragon, Fire Dragon, Dark Dragon, Nature Dragon, Ice/Snow Dragon and Rainbow Dragon. My number 1 favourite is the Ice/Snow Dragon.
Created by: CelestiaRULES