What style of dance should you do?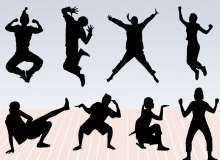 This quiz will determine what type of dance you should do. This is purely for fun and isn't actually true. All of these choices are great for people to take though and I recommend all of them!
This is my first quiz. I hope you enjoy it. I am a dancer and thought this quiz would be fun to make. Thank you for taking it!!!!!!!!!!!!!!!!!!!!!!!!!
Created by: DancerNora