What ShadowWing are you?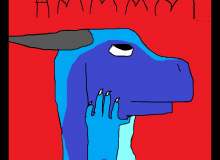 This quiz will decide what kind of ShadowWing you are! This is related to Wings of Fire, because ShadowWings are a fan tribe made by me. If this hurts your feelings or if you don't like it, I'm sorry! Also, This only works if you are Honest to the fullest.
Please don't complain that this isn't accurate or something, I tried my best...... Wondering what ShadowWings are? Go to Wings of Fire Wiki and post a time and date for a live chat on my Message Wall so I can tell you. Or you can also directly ask me questions in my Message Wall and I'll answer. My Profile: ShadowWing Studios.