What's Your Reading Personality?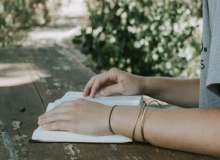 Reading is a journey where we all go on our own adventure in our own way based on our interests and books we choose to read! Some people love a good sports read. Others love to get lost in an epic fantasy.
Take this fun quiz to discover and explore your reading personality! After you're done, you'll get to meet readers who like the same things as you and start searching for good-fit books!
Created by: Amberlee and Jen