What is your wolf name?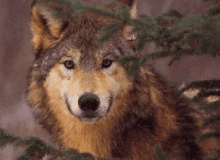 Do you ever wonder what your name would be if you were a wolf? Do you ever have dreams of running far and free with a pack, or as a loner? Do you ever ponder what it would be like if you were a wolf?
If you answered 'Yes!' to any of those questions, then come on and find your name, if you dare. Answer the questions as truthfully as you can, or the name you receive may not belong to you!!!
Created by: Annika