What game of thrones wolf are you?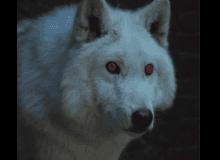 If you have watched or read a game of thrones then you will be familiar with the stark dire wolves. Ghost, Lady, Nymeria, Summer, Shaggydog and Grey Wind.
Do you want to know which you are most like. Are you a trusing wolf like lady or a rebelios wolf like Nymeria. A gentle wolf like summer or a ferocious wolf like Shaggydog. Let's find out...
Created by: Wizz bang