What is your movie IQ?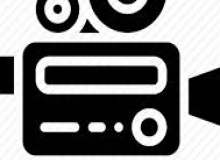 Test your movie IQ! Answer the following questions to see how much you really know about movies. Are you a movie genius or a big film dummy? Take this quiz and see just how much of a film buff you are!
After you get your results, share them with friends so they can compare their knowledge of Hollywood with yours! Who is the biggest movie buff? Play to find out!