What is your Harry Potter relationship?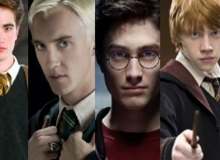 A simple quiz to find out who you would be boyfriend girlfriend with in the wizarding world. you have four options Harry potter, Draco malfoy, Newt scamander and Cedric Diggory
find out who your harry potter boyfriend is in just ten ULTRA simple quiz.... answer the questions and BAM just like that you know who your harry potter bf is!!!!!!
Created by: Natasha Parkhill