What home stable is best for you in Star Stable?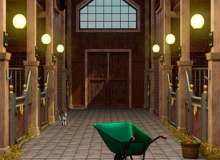 Hey! So this quiz will determine what home stable you would be best to have. It's not going to be 100% accurate, but hopefully it suits you. Let's go!
If you happen to read this, I have a link under this paragraph, next to my name. You can use that to go vote your favorite Star Stable horse breed! Anyways, good luck!
Created by: Crazy_Horse_girl of strawpoll.me
(your link here more info)