What Hamilton Character are You?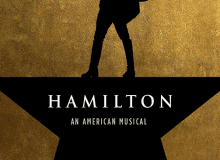 Have you ever wondered which Hamilton character is most like you? Now you can find out! Will it be your favorite? Or maybe everyone's least favorite: King George? Have fun with the quiz!
The quiz takes into account your personality and bases its result on that. Feel free to take it multiple times or try to get each option. Again, have fun with it!
Created by: Dago