What Does Your Music Say About Your Soulmate?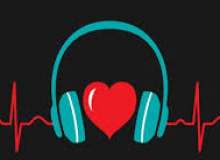 What does the music you listen to say about what you look for in a partner? Studies have found that the types of music you enjoy may be connected to the ways your brain processes information. Researchers suggest that the kind of music you like can predict certain personality traits and in part, your likes and dislikes.
This quiz seeks to take a general approximation of the kind of music you gravitate towards and apply psychology to discern the traits you look for in a soulmate. DISCLAIMER: There are millions of artists in the world. Do not take it personally if your favorite bands are not listen. If anything, take it as a compliment that your music is more obscure, as this quiz takes some of the most popular artists in various genres. Answers are a general approximation and may not be perfectly accurate because while music and psychology are linked, it is not a science.