What does Slappy think of you?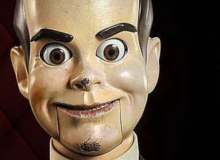 This is a quiz to see if Slappy Loves you or hates your guts. Or maybe he just thinks you're okay. Thank you for clicking on this quiz. I also have a YouTube channel! Look on the next paragraph to get information about it.
My YouTube channel is called Popdragon Gaming. When you search YouTube, no spaces between Popdragon. This is my second test and the other one is called, Which Goosebumps Monster are you? So make sure to go check it out.
Created by: zzzmmmccc