What Disney Princess are you from the Princess Franchise?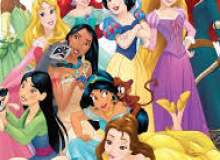 Ever Wonder what Disney Princess you are? Well take this quiz to find out! This is my first quiz so we will see how good it is. :) I do like to make them and I hope you like taking them!
There are only 7 possible results, so you might not get the one you want, but only because it wasn't a result. lol. Each Disney Princess has it good qualities and their bad, but no matter which one you get, it's still a Disney Character! Okay have fun!
Created by: Abby