What Christmas Movie Character are You?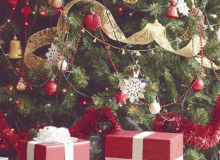 I don't know about you, but I love Christmas! The cookies, the carols, and the presents are all great! But my favorite part of Christmas is the Christmas movies!
I've always wondered what Christmas character I'd be, That's why I made this test! It'll take you about 5 minutes. Find out the truth... What Christmas movie character are you? Have fun, and Merry Christmas!!!
Created by: 9syd9