The trend in laptop screens has been to move away from a 4:3 aspect ratio and towards 16:9. Maybe it's cheaper to produce the widescreens. Maybe it's a marketing gimmick relating to widescreen HD video playback. But unless you're using your laptop to play movies all the time, the loss of vertical resolution is really inconvenient.
My old 15-inch laptop, from 2005, has 800 pixels of vertical resolution.  All the brand-new 15-inch models have 768 pixels.  Considering you've got various menu bars, tool bars, status bars, and other things taking up precious vertical space, the actual main window (in your browser, word processor, etc.) has shrunk quite a bit, requiring a lot of vertical scrolling.  Assuming you spend most of your laptop time not watching HD movies, this is very frustrating.
I recently purchased a 17-inch laptop, which gives me an extra 100 vertical pixels over my old machine.  However, 17-inch laptops once came with 1200 vertical pixels.  They then shifted to 1050 pixels, and now a mere 900.  What a shame.  On the bright side, I don't think laptop manufacturers will go any lower.
There is even a Facebook group about this issue.  (Then again, I suppose there is a Facebook group about every issue.)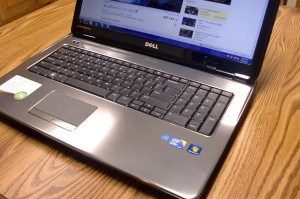 I believe in getting the most out of existing hardware, but my aging Averatec laptop (purchased in 2005) was beginning to give me trouble, as old hardware will do.  Additionally, the old machine could not be counted upon to run an IDE like Netbeans.  It just lacked the horsepower.
So I've been doing a lot of research into mid-range consumer laptops, reading reviews, trying to find the one that strikes just the right balance between price and features.  I ended up purchasing a Dell Inspiron 17R (aka N7010) from Staples, on clearance for $600.
Read more

LED displays began entering the laptop market back in 2007, though at the time they were offered on higher-end laptops only.  These days LED displays are more common, even on budget models.  What are the benefits of LED displays?  In a nutshell, the LED screens are thinner, brighter, and more energy efficient than traditional displays.
Read more