Warrior cats quiz what clan and warrior or medicine cat?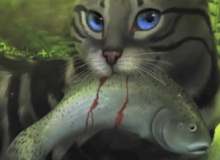 Hi so this is my first time making a quiz so please don't judge me much :) this is a warrior cats quiz and if you haven't read the series you should! It's great! So this quiz tells you your clan and whether your a medicine cat or a warrior.
Please enjoy and if I'm wrong I'm sorry but I am going off warrior fandom facts of the typical warrior of each clan and medicine cat of each clan. It's easy to choose the specific ones for your clan that you want to be in anyway so you should get the one you want xx Enjoy warrioring!
Created by: appleflame