Warrior cat love story: apprentices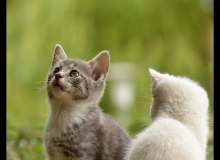 This is my first quiz so please cut me some slack. Anyway, thanks for trying out my quiz! Have fun! You play as a she-cat apprentice. For girls only. Hope you like my quiz!
I don't know what to put here but it wants me to put at least 150 characters so I'm just going to type, type, type, and type. I hope my quiz is fun! I'm so excited!
Created by: Huntingtiger