The Nicki Minaj True or False Quiz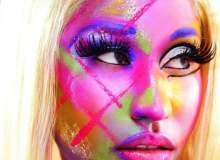 Here is a truth or false quiz of Nicki Minaj! for all major Nicki Minaj fans. how well do you know Nicki Minaj? find out by doing this simple test. how well do you really know the Queen Hip-Hop?
I hate writing paragraph 2! And I think that the second paragraph isn't needed. It isn't needed. why can't they just make us choose. Why would they do that?
Created by: DJ Cecilia