The Guardian: Part 12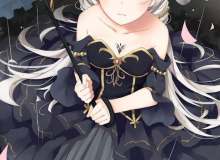 Hi guys! So..... You all are totally going to hate me if you are a Louis fan... I'm sorry! But it had to be done! Anyway..... Hopefully you all can still enjoy this series.
Okay, so... Shout-out to Ericat! Not only do they read AND comment on my series, they also created Christie and let me use her for my series. ( Christie is from Ericats AMAZING series, Second Love, read it!) Thanks a billion!
Created by: ghettobabe4ever