The Divergent Faction Quiz!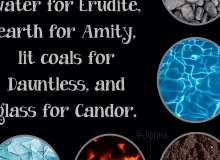 Hi! This quiz is about the Divergent/Insurgent/Allegiant series. It will tell you what faction you are, which are Amity, Dauntless, Erudite, Candor, and Abnegation.
What faction will you be in? What faction are your friends in? Do you want to find out? If so, you can take this nine step quiz to see where YOU belong!