Rise of the Guardian: Part 1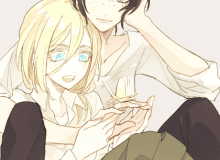 Hey everyone! So, here is the sequel to ' The Guardian,' and in my opinion, it's so much better than usual. Warning: I may have used a few... Uhm... Large words, so... Forgive me if you need a dictionary.
Shout-outs: I'd like to thank Houndlover, for coming up with this title! ( I owe you big time!) I'd like to thank Ericat, for not only reading and commenting on my other series, but for inspiring me to continue. Last, but certainly not least, I'd like to thank WeirdHead, for all you've done! I adore your series so much, and love the fact you put up with my annoyingness.
Created by: ghettobabe4ever