PAW PATROL: what paw patrol pup are you?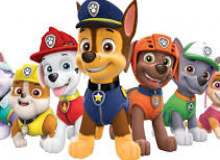 Its a Paw patrol quiz! you can get Chase, Marshall, Skye, Rubble, Zuma,and Rocky! Have Fun! and stay pawsome! Oh, by the way, look out for my next quiz!
The PAW patrol quiz. Sorry if you hate paw patrol. and really, it should be P.A.W. patrol. (Pups at work) or (Protect and wag) you can become Marshall, Rubble, Chase, Rocky,Zuma, and Skye! Have fun! and stay pawsome!
Created by: Pupower1525