Marcus and Matty (the whole story for girls ONLY)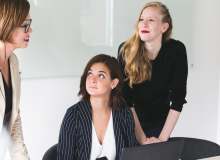 Howdy! So this is a short story I wrote, and it's a love story. It's about a high-school girl... you'll learn more in the story. It's really an cool story, in my opinion.
At the end, based on your reactions to each of these part or "chapters" of the story, you'll learn who you're most like. Are you ready? Well, start reading and falling in love.
Created by: Weirdhead