How well do you know Ouran Highschool Host Club??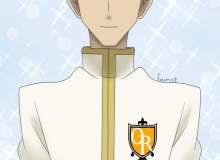 Hello friends... PLZ TAKE THIS QUIZ FOR MEHHHHHHH. I have to put over 150 characters in this paragraph to publish quiz. So I am almost there If i stop DONEEEEEEE
Ok I have to put something here but IDK what to sayyy... I can just say my fave songs are Nightmare, Side to Side, Obsessed, Last Hurrah, Bad Girlfriend, and Guys My Age...
Created by: Honeii Bee