How well do you know Minecraft?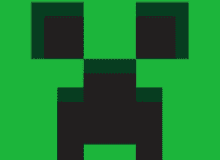 This quiz has 30 questions about minecraft, i don't have everything about minecraft but I have some of it... If its not accurate, i'm sorry. i need 150 characters so i made this sentence.
this doesn't have anything rude in it. if there seems to be anything that hurts your feelings i'm terribly sorry. enjoy!make=craftjust a lil' bit educational as well, good luck!
Created by: brent of DO NOT CLICK!
(your link here more info)