How Well Do You Know Me? (2019 Edition)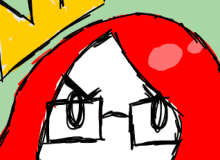 There are many people living on Earth; in fact, over seven billion people reside on our planet. However, there is only one Dark22978: ME. I plague the GTQ forums every so often to grace the peasants with my presence.
Do YOU know enough information about this tiny, terrifying bean? Have you stalked the forums long enough to know the answers to these oddly personal questions? Take this quiz to see if you know anything about me!
Created by: Dark22978