How to Learn Finance from Movies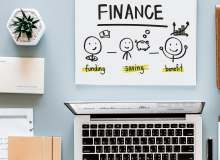 The quiz is performed to check how good you are in finance management. It's hard to believe, but the movies can teach you to manage your finances properly.
Let's try to find out how the movies can affect and improve the way you manage your finances. Answer simple questions to define the movie by scenario and get useful lessons.
Created by: Julia Rivers of Personal Money Service
(your link here more info)