How Gorgeous Are You From 0-100%?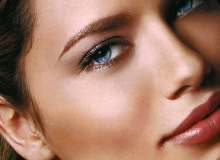 How Gorgeous Are You From 0-100% is a quiz that was designed to tell you exactly how Gorgeous you are! Is this quiz completely accurate? Absolutely, because you are going to be asked to describe every single detail about your appearance! You are guaranteed an honest answer!
*WARNING* Do not take this quiz if you are sensitive to the truth and you are not ready to find out something that might upset you, because this quiz is seriously focusing on your physical appearance! This quiz was made only for people who really want to know how physically attractive they are! If you are easily offended or upset, then this quiz is not for you! You are guaranteed to find out the truth!