Harry Potter Spells Quiz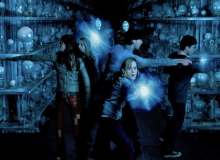 This quiz is all about the Harry Potter spells. In this quiz you have 13 questions to answer and each of them are different. I asked not so hard but not so easy spells!
If you watched the Harry Potter movies or read the Harry Potter books and you think that you know some spells than you must try this quiz. Let's see your Wizarding World Spells level!
Created by: Severus Snape7