Does Neville Longbottom love you or hate you?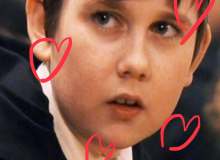 Neville Longbottom is the true Gryffindor hero, I think. Who killed Nagini? Huh? Neville, of course! The reason I made this quiz was because I kept looking it up but couldn't find it.
Neville might love you or hate you. Also, I'm really sorry: if you get he hates you, I accidentally wrote he instead of they. I guess the t and the y didn't come out. Oh, well.
Created by: Adriana