do you REALLY know about Cookie Swirl C?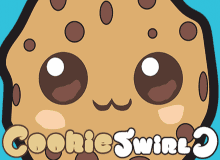 Cookie Swirl C is a popular YouTuber that loves to make toys and games reviews for kids. But, do you REEEEEEEEEEEEEEEEEEEEEEEEEALY know all about her?
If you think you do or don't, you should take this quiz to find out and you will surely find the answer! Good luck figuring out if you know Cookie very well or not!
Created by: Unicornkat