Do you need headgear braces 3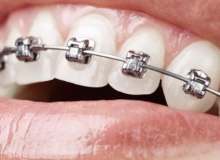 This quiz is to find out if you need braces or headgear or if you already do or have them you can know what you had/have. Hopefully you enjoy this quiz.
I am not a real orthodontist or dentist this may not be 100% accurate either. Try to answer the questions as honest as possible for the best result for you. There is no bad results and so don't lie.
Created by: Louis