Do you know Harry Potter?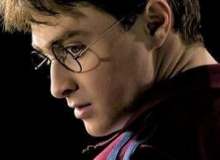 This quiz is all about the Harry Potter character. If you watched or read the Harry Potter books / films than you must try this quiz. In this quiz you will get to know Harry better or just test your Harry James Potter knowledge.
Harry Potter is a half-blood wizard, the only child and son of James and Lily Potter . Student at Hogwarts in Gryffindor house. Famous for having survived an attack by Lord Voldemort in infancy. He is also sometimes known as 'The Boy Who Lived'.
Created by: Severus Snape7