Create a Hogwarts Character!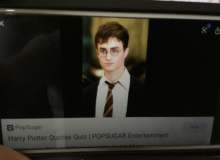 This quiz is a totally optional, fun quiz for people who like/love Harry Potter, and just want to see what they're character would be if they were in the books. If you don't get the result you want, try again!
I am a total and true Potterhead. Harry Potter is the greatest book series of all time, and I couldn't stop crying after I'd finished the series. When I first did a quiz like this, called Harry Potter Character Generator, I loved it. And now, I want there to be more then just one. I hope you really enjoy this quiz!
Created by: Sonia Flathman