Childrens Punishment Generator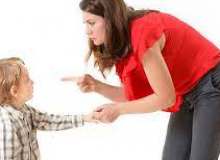 This quiz is to tell you(the caretaker) what the child's punishment shall be. Depending on their actions there punishment will vary in severity. Before you know it you will have an angel child!
Side Note: Always be safe! You know this mischievous child better than I do Never do anything your child can't handle! Also there is no corporal punishment in this quiz!
Created by: Brooke