Are you Pepe or Wojak?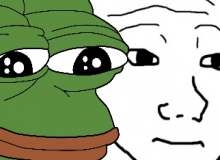 There are two particular personas that people who go on imageboards usually portray themselves as whether they are aware of it or not. That is Wojak and Pepe.
Disclaimer: This quiz will ask you questions about some sensitive material, so please be prepared. They are important for determining results accurately.