Greatest Quiz Of All Time, Part 1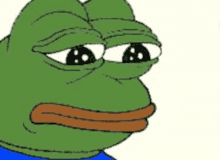 Before I get Arrested for Copyright I just wanna say, I have no respect for anyone and I regret nothing! But I know you wanna arrest me so Ima Be a jerk and Say dat all the Stuffs are owned by the people and Im Insane...
Im sorry I made this, if there was ever a definition of Cancer than this it it. Why else did I put PePe the Frog in the Picture? Becouse he is depressed, and after this, you will be too...
Created by: Deadlock